Email Solutions
Business class email delivery and protection
Email is as important as our telephone these days. Do you know what it feels like to have an interruption in your email service? Hopefully you can honestly answer no to that question, as email outages leave us stranded, wondering how many potential customer inquiries and current client requests were missed during the outage.
Less detrimental, but still a huge time-waste, is the spam that clutters our inbox on a daily basis. Spam combined with malware threats leave us contemplating if we really want to open emails that may contain cyber-threats that could penetrate our personal-grade security solutions.
Hosted Email Services by Assurance Technology eliminates your fear of the inbox by combining cloud-hosted Microsoft Exchange Servers with enterprise-grade spam and malware protection:
Cloud-hosted servers in state-of-the-art data centers hosted on a unique domain name for YOUR business.
Provides fast, secure, and simple email services in the cloud, that ensure Assurance Technology is familiar with the IT set up of your company and how you use computers to serve customers and do business. This allows us to offer the best advice for your company.
Eliminates the need for an in-office server hat eats up time and money with maintenance, power, and upgrade fees.
Protects you from spam and malware infectionsby removing suspicious emails before they are loaded on to your devices.
Allows easy access to emails, calendars, contacts, and morevia the cloud on any Internet-enabled device, anytime, anywhere.
Pay-as-you-grow pricingwhich scales up or down in single user increments to make sure you don't pay for licensing packages or bulk accounts you're not utilizing.
Assurance Technology becomes a virtual extension of our clients' businesses, helping them develop and maintain a technology strategy that aligns with their business needs and goals.
We provide a minimum 20 mb download and upload speed connection so that you can access your data as fast as necessary.
We can scale your connection speed up to 100 mbps upload and download as necessary for your business growth. If you're looking for fast internet, we've got it. And we can access hard to reach areas where cable and DSL can't.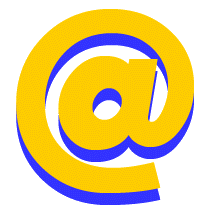 Every IT environment is unique. Let Assurance Technology tailor your performance, capacity, and availability solutions to your specific needs so you can uphold your SLAs
Assurance Technology Consulting helps develop the initiatives, structures, and capabilities you need to get the most out of your IT investments.
Flexible implementation plans
Best-practice-driven methodologies
Efficient, proven installation and configuration procedures
Local Solutions for Local Businesses
How Assurance Technology keeps you connected
---
Fine tune your IT Operations - Reinvent your approach to capacity management with some help from our team
Prioritize your IT initiatives- Assurance Technology helps develop the initiatives, structures, and capabilities you need to get the most out of your IT investments.
Application Performance Management- Assurance Technology delivers deep insight for better, faster decision-making, reduced manual effort for IT staff, and more satisfied business users.
Let Assurance Technology Help You Go Digital Today!