Technology Services for Financial Services
The need for technology services in financial management is clear from a number of perspectives. Technology changes almost daily and any good business model needs to take this into account when determining their system needs. A good IT system in funds is of major benefit to companies and allows them compete for new business. Assurance Technology has successfullly helped local investment firms pass SEC audits. We're committed to helping your business thrive.
Document collaboration, video conferencing and mobile devices are making IT security surface as a critical business problem. However, with all of these demands on IT, fewer than 60% of financial firms have a "formal" IT budget and 25% of financial firms still have no IT security policies.
Assurance Technology provides "full-lifecycle" IT support for financial advisors. By selecting only the components and support, you need your firm can realize significant cost savings compared to in-house alternatives. Delivering secure enterprise-wide computing and IT management support in a "private cloud," Assurance Technology offers best-in-class functionality and performance in our datacenters while relieving your organization from supporting underlying hardware/software and technology replacements.
By obtaining IT infrastructure support for your firm you can guarantee both security and performance levels (through a Service Level Agreement). Subscribe for a monthly fee rather than purchasing thousands of dollars (a capital expense) in hardware and software that has to be continually upgraded and patched, then replaced every four years.
The experts at Assurance Technology can ensure your vital data can be safe and secure.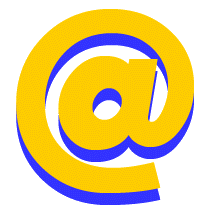 Any company facing large-scale data loss is at risk of expensive downtime, losing customers to competitors and in the worst cases, law suits and bankruptcy.
A catastrophic system failure can bring your business to a grinding halt, especially if you've lost vital data such as inventory records, customer lists and contacts. And it is nearly impossible to get this data back from scratch. That is why you should make use of our business continuity solutions which :
Backs up your data every 15 Minutes every day of the week.
Gets your business back up and running - fast.
Ensures you are compliant with all laws and regulations.
Recoveries your vital emails and contacts.
Keeps your data safe when disaster strikes.
How Assurance Technology keeps you protected
---
With a business impact assessment - to help your company come up with a realistic business continuity plan that's based upon how your business would be impacted by a loss of service.
A maximum downtime assessment- Assurance Technology helps you assess what your maximum downtime can be before it adversely affects your business operations.
Risk assessment- We outline potential risks to your business and help you identify all areas of your company that might be exposed to threats from natural or man-made disasters. This helps you prioritize your time and capital resources.
Don't wait for the next disaster!